Antimicrobial Technology
This property adds a defense barrier on our fabrics, which reduces odors and increases the freshness of our garments.
Humidity Control
Made from recycled polyester, our lightweight fabrics dry-off quickly, making them ideal for long hours at work and outdoors activities.
Comfortable Fabrics and Cuts
We take a lot of pride in the comfort and feel of our fabrics. Built keeping workers and active people in mind, our fabrics will feel light and stretchy, which will be flattering on all types of silhouettes. BeauTela is here to make you feel good and at ease, no matter the situation you are facing.
Resistance to weathering
Our fabrics help you go through your day smoothly, rain or shine, warm or cold, keeping you comfortable all day long.
Made From Recycled Plastic
Our fabrics are made from recycled plastic sourced in the United States. Find out more about the transformation process here.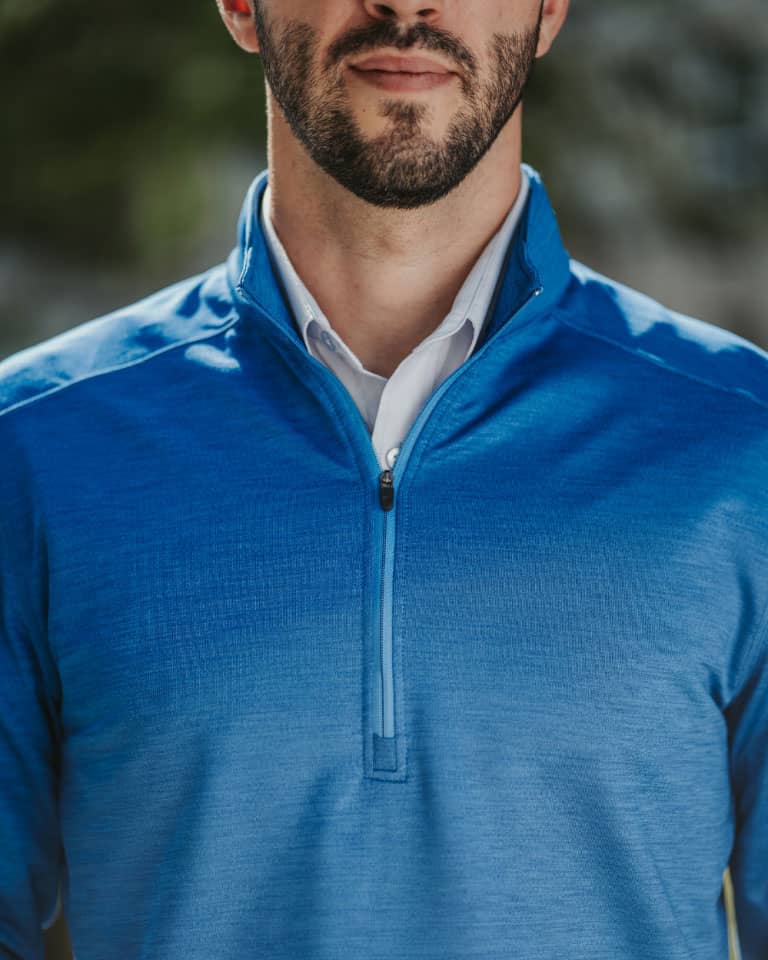 At BeauTela, we made it a priority to perfectly understand your needs. Keeping those in mind, our sustainable products were meticulously designed and assembled. On a daily basis, BeauTela products will provide you with comfort and style while helping you achieve your environmental goals!
From Bottles Polluting the Ocean,
to the Creation of Quality Fabrics
Plastic bottles are collected from the oceans and soils to preserve our environment.
Bottles crushed into flakes
The bottles are cleaned, cut into pieces, melted and reduced to flakes.
Flakes transformed into yarn
The recycled plastic flakes are first made into yarn.
The yarn is woven, knitted and sewn
The yarn is used to make recycled polyester fabrics, which is then used by Hub1916 to produce eco friendly corporate wear.